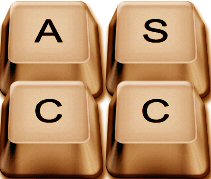 ALAN SHANNON COMPUTERS & CABLING
Ph: 0411 373 679
Email: alz at netspace dot net dot au
CABLING: Phone - Network - TV
COMPUTER: Sales - Service - Repairs - Broadband - Virus & Spyware Removal
Complete Systems, Laptops, Printers, Laser/Office Printers, WiFi Links & much more.
SERVING: Toowoomba, Lockyer Valley, and Ipswich areas.
Cabling Licence S25172
White Card - Construction
Working at Heights
Hello, I have been self employed since 2000.
I supply and repair computer products, broadband internet, Network cabling, Domestic and small business phone line installation and TV antenna installation.
My background is extensive, beginning in the RAAF on course with 120 Radio Technician Course in 1978. I Remustered to Signals and in the mid 1980's started Data Processing Section at 3 Telecommunications Unit and installed the very first computers for 3TU.
I imported computers and managed the sales & service departments for a company in Perth after the RAAF and returned to Queensland in 1990.
I worked as a national technical trainer for Austar, teaching satellite installation for broadband internet & associated products. I was responsible for the Microwave Multipoint Distribution System and the installation of Cisco dial up equipment when dial up internet was introduced.
After Austar I worked for other training companies and completed two IBM projects upgrading two major banks. Unit recently, I was an IT instructor for a Brisbane Company and taught for Dept of Defence while my business took off to what it is today.
Quality service and products is paramount.